Good Girls 2x6
Take Off Your Pants
Good Girls Season 2 Episode 6 Watch Replay
Episode Summary:
Beth and Dean experience growing pains settling into their new roles at work and at home. The women realize Rio has flipped his game yet again, as Turner targets Ruby and Stan.
Season Summary:
Three "good girl" suburban wives and mothers suddenly find themselves in desperate circumstances and decide to stop playing it safe and risk everything to take their power back.
TV Show Summary:
The series follows three suburban women, two of whom are sisters, who are having a hard time trying to make ends meet. They are tired of having everything taken away from them so they decide to pull off an unlikely heist by robbing a supermarket, only to discover that they're in for more than they bargained. Their successful robbery attracts the attention of the store manager after he recognizes one of the women, but for a different reason altogether tied to the money.
 Click Here for more TV Series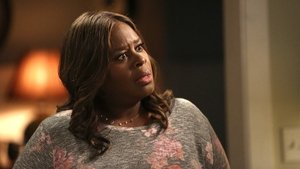 Apr. 07, 2019