Maniac 1x2
Windmills
Maniac Episode 2 Watch Online
Maniac Episode 2 Summary:
When her pilfered stash of pills runs out, troubled Annie tries to quit — but ends up blackmailing her way into the Neberdine study.
Maniac Season 1 Summary:
Diagnosed with schizophrenia, Owen is the black sheep of the wealthy Milgrim clan. After losing his job, he enrolls in an experimental drug trial.
Maniac Tv Summary:
Two strangers are drawn to a mysterious pharmaceutical trial that will, they're assured, with no complications or side-effects whatsoever, solve all of their problems, permanently. Things do not go as planned.
Click here to watch more TV Shows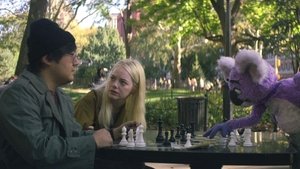 Sep. 21, 2018