The Handmaid's Tale 2x2
Unwomen
The Handmaids Tale Season 2 Episode 2
Episode Summary:
Offred adjusts to a new way of life. The arrival of an unexpected person disrupts the Colonies. A family is torn apart by the rise of Gilead.
Season Summary:
Season two is shaped by Offred's pregnancy and her ongoing fight to free her future child from the dystopian horrors of Gilead. "Gilead is within you" is a favorite saying of Aunt Lydia and in this season, Offred and all our characters will fight against – or succumb to – this dark truth.
TV Show Summary:
The Handmaid's Tale is an American dystopian drama web television series created by Bruce Miller, based on the 1985 novel of the same name by Margaret Atwood. It was ordered by the streaming service Hulu as a straight-to-series order of 10 episodes, for which production began in late 2016. The plot follows a dystopian future following a Second American Civil War wherein women, called "Handmaids", are forced into sexual and child-bearing servitude.
Click Here for more tv series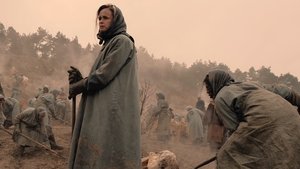 Apr. 25, 2018
The Handmaid's Tale season 2