White Gold 1x2
Sexy Rollercoaster
White Gold Episode 2 Watch Online
Episode Summery:
When Vincent, Fitzpatrick and Lavender meet a group of men from a local publishing company, alpha male hackles are raised – not only do these men get an expense account, but they each have a company car. When Cachet boss Tony Walsh rejects Vincent's request to match these perks, Vincent starts to think that maybe he is in the wrong business. Meanwhile, in a bid to save face, Fitzpatrick puts faith in his comprehensive knowledge of Cachet's home turf – with potentially dangerous consequences. In the showroom, receptionist Carol tries to get to grips with the new office computer.
Season Summery:
Vincent tries to convince an old colleague to join the double-glazing business.
Tv Summery:
The story of a double-glazing showroom in Essex in the 80s, led by charismatic Vincent Swan, and his unscrupulous sales team, Brian Fitzpatrick and Martin Lavender.
Click Here to watch more TV Series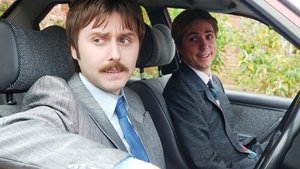 May. 31, 2017